The VersaTrigger Insecta is a self-contained, infrared cross-beam camera trigger designed primarily for insect or entomology photography.
Once the insect has entered the "sweet spot" where the beams cross the camera will be triggered. A delay control allows the trigger to the camera to be delayed by up to 150ms, this gives flying insects time to settle.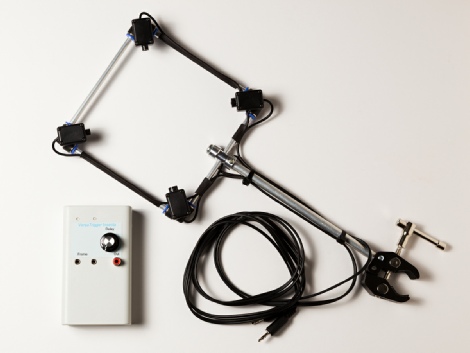 Features include:
Please note that a separate camera cable to match your camera needs to be purchased, a full list of available cables may be found on the camera cables page.