The VersaTrigger V3 is our flagship and, with a response time of 5us using the AUX input or 30us using the MIC input, is one of the fastest camera triggers currently available.
It will trigger either a DSLR/mirrorless camera or a flash unit from a wide variety of input sensors, these currently include:
Audio - from either the supplied microphone or the hi-sensitivity microphone accessory
Laser beam break using either the internal laser sensor or the remote laser-break sensor accessory
Light - presence of light or laser-make using the supplied light sensor
Motion - using either a passive infrared or RF sensor accessory
Easy to set up and use, the controls are:
Gain - adjusts the trigger sensitivity when using a microphone as the sensor
Delay - adjusts the delay from nominal up to 500ms from detecting the event to
triggering the flash or camera
All connectors are readily available and may be extended using either standard extension cables or those available through VersaTrigger:
The power supply is a standard 9 volt PP3 battery, this is easily fitted by removing the back cover (no screwdriver is necessary).
Please note that a separate camera cable to match your camera needs to be purchased, a full list of available cables may be found on the
camera cables page.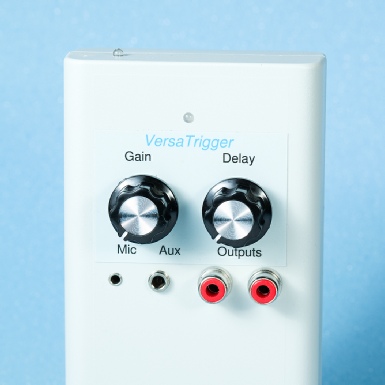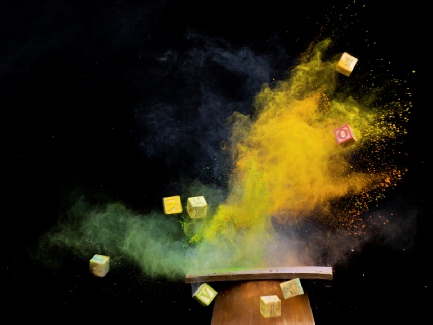 Contact us
Sound activated, laser beam break and light camera trigger, all in a single unit.